Exploring fine arts – visual arts, musical, dance, drama, and more — adds so much richness to a high school transcript.
How We Homeschool High School Fine Arts
Resist the temptation to cut fine arts when the academic rigors of high school require more time than did the younger grades.
Not only do the arts make for a well-rounded transcript at graduation, they also make for a well-rounded, less-stressed person.  God blesses our creative efforts with joy and peace and a love of working in community as we explore creative endeavors.
After years of homeschooling a total of 27 of our own kids, here is a summary of our favorite ways to homeschool high school Fine Arts.
Kym
:
Fine Arts: Choirs, voice, piano & guitar lessons, photography (major hours logging), competitions, drama camps with Sabrina, homeschool day-school and co-op plays, praise band etc.This has been like breathing for us.
Allison:
Fine Arts:  My children were all involved in the homeschool choir and madrigal group in our area.  This was led by a very talented musician/director and they learned a great deal about music, working together with others in a choir, and vocal skills.  All 3 of my kids took dance from a young age, and the girls continued to dance into their teens.  Visual Art was never our strength, so we really did not do any (and that's actually okay, you know; if your kids just aren't gifted in a certain area, they don't have to tackle it.).  We did do a lot of art appreciation, and my background as an Art History major in college helped me share an understanding of art even in kids who were not eager to pick up a paintbrush or charcoal.  Drama Camps with Sabrina have been an annual piece of the fine arts puzzle.  My youngest also sang with our church's youth worship team, and my oldest pursued piano and added accompanying the homeschool choirs to her skillset in high school.
Vicki
:
Fine Arts: We LOVE arts!!! Each kid has had different interests and skills to develop over high school.
* Kid 1: Orchestra, Christian rock band
* Kid 2: Choir, Indie band, art
* Kid 3: Choir, Indie band, photography (earned BA in Photography – here's her website now that she's a professional!), drama
* Kid 4: Choir, Indie band, art, video production (earned AA in Visual Communication), drama (Sabrina's drama camps)
* Kid 5: Choir, guitar, worship team at church, homeschool praise band, art and photography homeschool classes, drama (Sabrina's camps and drama productions), violin, drums, Indie band.

Sabrina:
Fine Arts:  Fine Arts is a passion for me, and all of my kids have passions for their own brands of creativity as well. Cinematography, dance, vocal music, piano, guitar, drums, musical theatre, acting, directing, drawing, photography, painting….all of these and more have been explored.  We mainly find that cooperative endeavors are the most rewarding.  Homeschool Support Group and Community groups are a great, low-cost option.  The Drama Camps I offer each year have been a big part of all of my kids' high school fine arts experience, too.  (Here's the curriculum I wrote so you can offer a similar camp in your area!)
Sara:
Fine Arts: Choir; Cinematography; Acting and Directing classes at our day-school.
Marilyn:
Fine Arts: All have been involved in our support group's choirs, as well as music lessons. Other forms of fine arts have been drama, cinematography, and photography.
If you are looking for ideas for DRAMA for your homeschoolers, just search (top right of this page) our blog archive for "DRAMA" for all of our posts about opportunities for young actors in your homeschool community, and visit the DRAMA department in the Ebookstore for freebies, how-to's and original scripts.
Click here for 5 reasons you need fine arts in your homeschool.
Click here to see HSLDA's list of possibilities for electives in high school.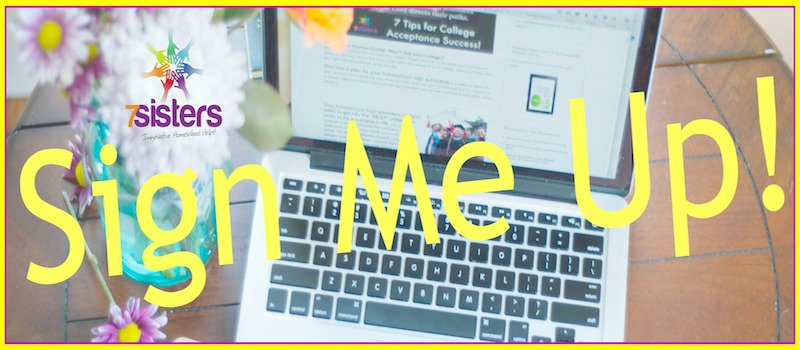 How We Homeschool High School Fine Arts