We were asked what homeschool high school Financial Literacy should include.
What Homeschool High School Financial Literacy Should Include
Consumer Math is not the same as Financial Literacy. While Consumer Math has some important basic financial information, it is only the minimum. In order to truly have your homeschool high schoolers prepared for life, they need the training that Financial Literacy gives them.
However, it is not always clear in our minds is what SHOULD be included in a homeschool high school financial literacy curriculum. So let us explain about what Financial Literacy should include.
First, there are lots of great pieces of the Financial Literacy puzzle available:
scattered around the internet (like getsmarteraboutmoney.ca)

buried in books that would overwhelm a high school student

or learned from our own experience
However, pulling together a wise framework for a comprehensive Financial Literacy course requires a lot of time and effort. That's why 7Sisters pulled together a fun, interactive Financial Literacy ebook text.
Homeschool graduates who have taken the course tell us that they learned skills they have been using through their adult lives!
While we are talking about the course, you have to know that 7Sister Sara, who created this etext, did not go to college for business and finance. Not only, that but she did not apprentice under money gurus in a bank or investment firm somewhere.
However, she did what homeschool moms do. She saw a need in her own kids' education and she worked to find a way to meet that need.
Then she shared what was working with her teens with our homeschool co-op and group classes. While they were in her classes, teens felt empowered and started using what they were learning. Now those first teens are adults and tell us they are still managing their finances successfully:
for their present needs

and also planning for the future!
You can find the story behind the creation of this new Financial Literacy curriculum here.
Take a look at Financial Literacy from a Christian Perspective!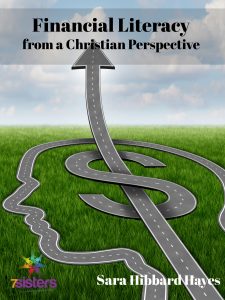 Included in this friendly-toned, interactive curriculum:
Terminology and Vocabulary for understanding financial matters

An extensive set of links to internet-based tools for learning and money management

Biblical foundation for wise stewardship

Learning the time value of money

A look at the impact of values on personal finance

Tools for personal evaluation, goal-setting and review

Strategies for record-keeping

The wise use of credit, types of credit, the importance of the credit score, and avoiding the pitfalls of credit misuse

Clear explanations of pay, benefits and deductions and the use of debit cards

Explanation of the various types of financial institutions and the pros and cons associated with each

Tools for recognizing threats and fraud, and ways to safeguard personal accounts

Explanation of all common types of insurance with practical scenarios

Tools for Career Exploration and the evaluation of the school costs associated

Charts and video for visual and auditory learners

and much more!

Check this excerpt from the etext Financial Literacy
Not only does 7Sisters have a Financial Literacy text that teens actually use, but we also have tools to help the curriculum work successfully:
Click here to see what Luke Hayes (Sara's youngest son) has to say about the importance of financial literacy. AND here are 7Sister Sara's top picks for financial literacy.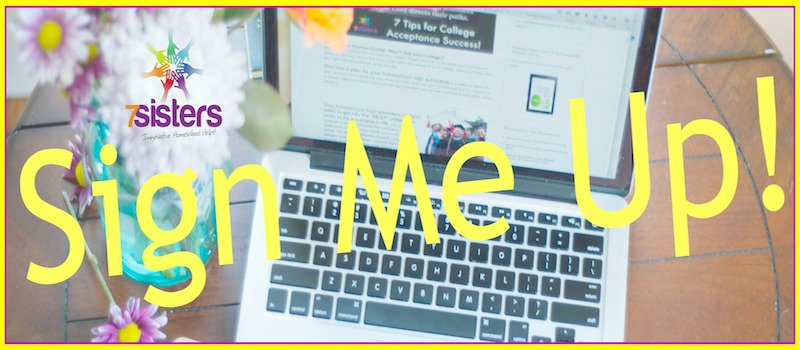 Homeschool High Scho0l Financial Literacy
SaveSave
SaveSave
SaveSave